Singing the National Anthem for Whitecaps Baseball Game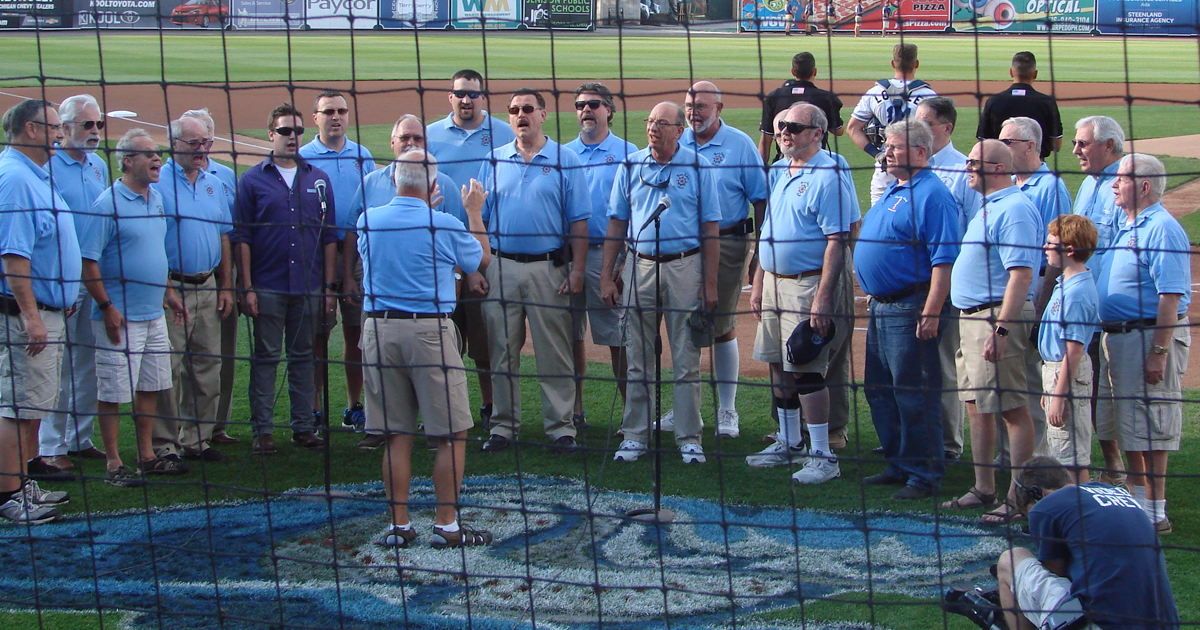 Come see some great minor-league baseball action where tomorrow's baseball stars are right there in front of you, and a world-class chorus leads the National Anthem!
See the West Michigan Whitecaps take on the Great Lakes Loons.
Date: Saturday, August 25
Game time: 7:00 PM
Location: Fifth Third Ballpark
Get there early to catch our performance and some great giveaways!
Celebrating 25 years of West Michigan Whitecaps baseball!
August 25 it's The Family Fare Fireworks, Gerrit's Grill Giveaway, Salute to the Griffins Night, and of course the 50/50 Raffle.