Singing the National Anthem for Whitecaps Baseball Game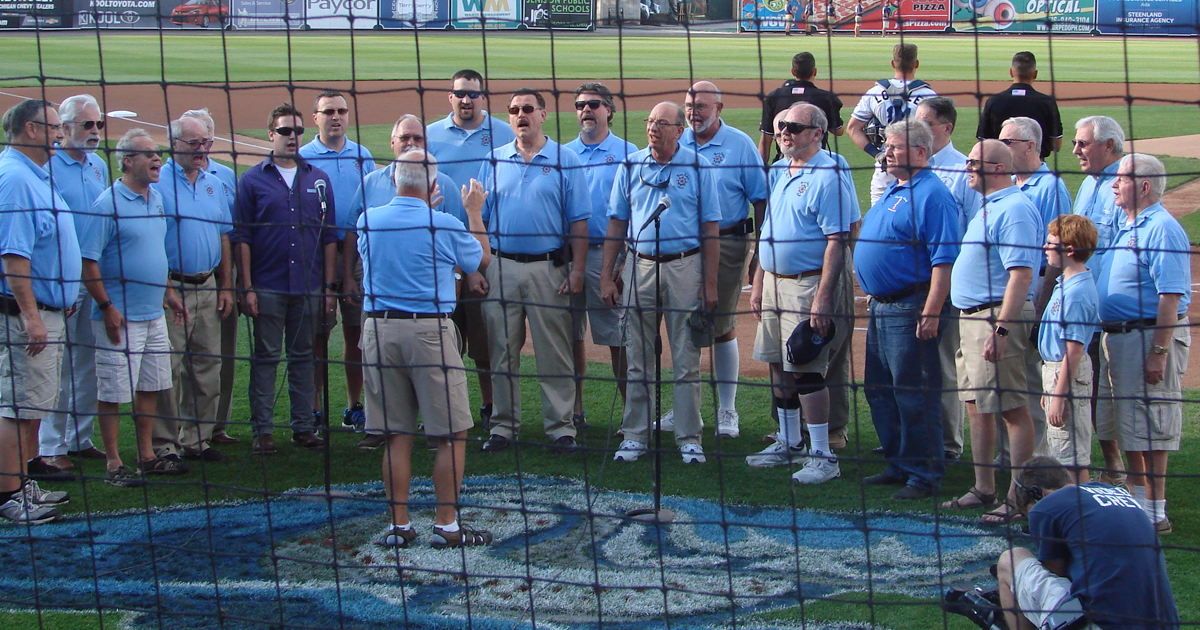 Come see some great minor-league baseball action where tomorrow's baseball stars are right there in front of you, and a world-class chorus leads the National Anthem!
See the West Michigan Whitecaps take on the South Bend Cubs.
Date: Saturday, July 28
Game time: 7:00 PM
Location: Fifth Third Ballpark
Get there early to catch our performance and some great giveaways!
Celebrating 25 years of West Michigan Whitecaps baseball!
Since 1994, the Whitecaps have won six championships and to honor those they're giving away replica championship rings – and on July 28, it's the 2006 Championship ring, and the original logo jersey giveaways. Learn more about the 25 Seasons giveaways.